Apparently I'm not the only one who noticed a Jeff Buckley visual and vocal resemblance.
More...
U2 Wrapped up their Record Breaking 360 World Tour with a few rarities and surprises.
More...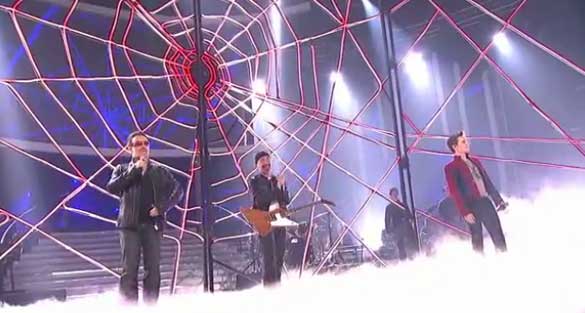 Reeve Carney, Bono & the Edge performed "Rise Above" on American Idol season finale, listen again, tell us what you think.
More...